Cardiff Sailing Centre (CSC) has been teaching people to sail for over 45 years and established a strong reputation for watersport activities. It's also renowned for running high profile events alongside its main role as an activity provider.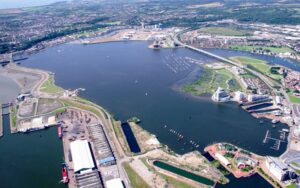 Originally set in the surroundings of Llanishen Reservoir in North Cardiff, the centre now operates from the Barrage in Cardiff Bay, which has become a widely respected sporting destination in its own right.
CSC is a Royal Yachting Association (RYA) Training Centre, as well as being an RYA Sailability Centre and an RYA OnBoard Centre. We also host an RYA Team15 club (The Welsh Windwackers) and hold the inSport Bronze Award from Disability Sport Wales for our commitment to inclusion.  In addition, we are a flagship centre for the 1851 Trust and the INEOS Rebels Sailing Programme.
Managed by Cardiff Council, the centre offers a full range of courses, from complete novice to fully qualified instructor in dinghy and keelboat sailing, windsurfing and powerboating, as well as RYA Shorebased courses, such as First Aid and Marine VHF. The comprehensive year-round programme caters for all ages in the safe and exciting environment of the Bay.
Over the years, CSC has taught tens of thousands of individuals from schools, families and organisations to sail and powerboat. Previous participants often return to us repeatedly to further their sailing skills and fulfil their potential in their chosen watersport.